Monday, September 10, 9:00-10:00 am
Ecology in the Anthropocene: Observing, Understanding, and Embracing Human Nature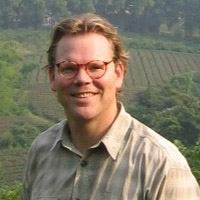 Associate Professor, Geography & Environmental Systems
University of Maryland, Baltimore County

Landscape Ecology, Global Change, Biogeochemistry & Sustainable Ecosystem Management

Dr. Ellis investigates the ecology of anthropogenic landscapes and their changes at local and global scales.

His early work studied nitrogen cycling and sustainable agroecosystem management in China's ancient village ecosystems, and later measured long-term changes in carbon, nitrogen and phosphorus storage and flux across China's village landscapes caused by the transition from traditional to industrially-based agricultural systems.

At present, his research has three main foci:
Understanding the global ecology of anthropogenic landscapes (anthropogenic biomes)
The development of global synthesis tools that link human and ecological change processes at landscape scales with their global causes and consequences (GLOBE)
Developing inexpensive tools for measuring and managing ecological pattern, process and change across anthropogenic landscapes (Ecosynth, Anthropogenic Ecotope Mapping)
All of these come together in his main goal: Informing sustainable stewardship of the biosphere in the Anthropocene
---
Monday, September 10, 10:30-11:30 am
Vision of a Strategic Innovation for Biological Sciences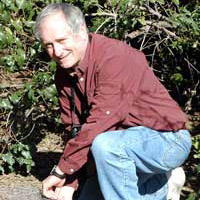 Assistant Director for Biological Sciences, National Science Foundation
Professor of Neurobiology, Physiology and Behavior
University of California Davis College of Biological Sciences
Environmental endocrinology
Dr. Wingfield's laboratory focuses on the neural end endocrine mechanisms underlying organism-environment interactions. Particular interests include:
The neural pathways for environmental signals affecting seasonality
Mechanisms of coping with environmental stress (allostasis)
The social modulation of hormone secretion
This research also interfaces with how animals deal with global climate change, endocrine disruption and conservation biology.
"Vision of a Strategic Innovation for Biological Sciences"
---
Tuesday, September 11, 8:30-9:30 am
Does LTER All Science include Sustainability Science?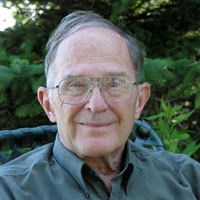 Professor (Emeritus)
Brown University
Trained as a geographer, Bob Kates has led interdisciplinary programs addressing environment and development at the University of Dar as Salaam in Tanzania, Clark University, and the World Hunger Program at Brown University.
He has co-chaired, co-authored or edited:
Our Common Journey: A Transition Toward Sustainability and co-convener of the Initiative on Science and Technology for Sustainability
Foundational studies on natural hazards
Climate impact assessment
Readings in Sustainability Science and Technology
His most recent research is on transformational adaptation to climate change (Kates, Travis & Wilbanks, 2011).
Dr. Kates was also a member of the National Advisory Board of the Long Term Ecological Research Systems, is a current member of the National Academy of Sciences and a recipient of the National Medal of Science.
---
Tuesday, September 11, 7:30-8:30 pm
The Balinese Would Like a Word: Implications of Alternate Steady States in Lakes and Rice Paddies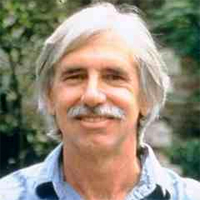 Anthropology and Ecology & Evolutionary BiologyProfessor
University of Arizona
Ecology, complexity and social theory; indigenous systems of resource management, complex adaptive systems; sustainability science; Indonesia; ethnographic film;
J. Stephen Lansing is a Professor at the Santa Fe Institute and director of Yayasan Somia Pretiwi, an Indonesian foundation promoting collaborative research on environmental problems in the tropics.
Lansing chaired the anthropology department of the University of Southern California for five years and later became a professor in the School of Natural Resources & Environment and Department of Anthropology at the University of Michigan.
He has been a Fulbright Fellow, a Fellow at the Center for Advanced Study in the Behavioral Sciences at Stanford, a lecturer at Udayana University and a researcher at the Institute for Advanced Study in Princeton.
---
Wednesday, September 12, 8:30-9:00 am
The Value of, and Challenges for Long Term Ecological Research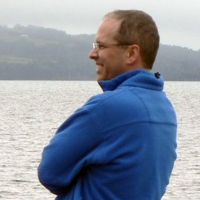 Endowed Chair, Ruth H. Spaniol
Oregon State University
Michael P. Nelson is the Lead Principal Investigator for the HJ Andrews Experimental Forest Long-Term Ecological Research program at Oregon State University.

He is the philosopher in residence of the Isle Royale Wolf-Moose Project, the longest continuous study of a predator-prey system in the world.

Michael is the co-founder/co-director of the Conservation Ethics Group, an award-winning environmental ethics consultancy group fusing ethics with social and ecological science, and serves as a senior fellow for the Spring Creek Project for Nature, Ideas, and the Written Word.
---
Wednesday, September 12, 9:00-9:30 am
Emergent properties of cooperative science: the whole is greater than the sum of its parts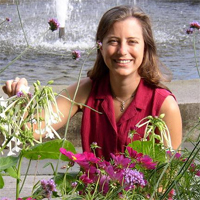 Associate Professor, Department of Ecology, Evolution, and Behavior
University of Minnesota
Community ecology and trophic interactions; ecology of infectious disease; effects of fertilization on communities and ecosystems.
Dr. Borer is interested in the ways in which trophic interactions and resource productivity influence community composition. Her approach to understanding communities lies at the interface between quantitative ecological theory and real systems. In her current work, she is developing a community theory that extends existing trophic cascade theory to allow within-trophic level compensation and to account for whole-community stoichiometric constraints.

Her recent projects include synthesizing the divergent theoretical literature on intraguild predation and testing this theory with empirical data to examine the role of intraguild predation in structuring communities. Her other work includes examining where and why trophic cascades occur, mechanisms of coexistence in biological control, and top-down and bottom-up effects in food webs.

She have done quite a bit of work examining the mechanisms of coexistence of two parasitoids: Aphytis melinus and Encarsia perniciosi. These are two parasitoid wasps involved in biological control of California red scale, an agricultural pest of citrus. Because the biology this system is well-studied by Bill Murdoch (UC Santa Barbara), Bob Luck (UC Riverside), and many others, and because it has only a few species, it provides a great field system for testing quantitative ecological theory in a real system.
---
Thursday, September 12, 8:30-9:30 am
From the three Rs to the three Cs: Complexity, Creativity, Collaboration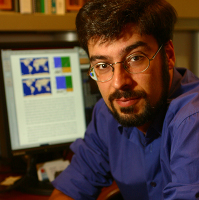 Professor of Chemical & Biological Eng.
Professor of Medicine
Professor Amaral, a native of Portugal, conducts and directs research that provides insight into the emergence, evolution, and stability of complex social and biological systems. His research aims to address some of the most pressing challenges facing human societies and the world's ecosystems, including the mitigation of errors in healthcare settings, the characterization of the conditions fostering innovation and creativity, or the growth limits imposed by sustainability.

Recently, Amaral proposed the development of cartographic methods for the representation of complex biological networks. These methods will enable researchers to accomplish something similar to what travelers now can easily accomplish with, for example, Google Maps, that is, to glean the important information on a given system at the scale of interest to the researcher. These tools hold the promise to enable biomedical researcher to design or re-engineer biological systems for therapeutic purposes.